Ghiyathiyya Madrasa, Khargird, Iran
The Madrasa al-Ghiyasiyya was built between 842-848 AH (CE 1438-1444). Designed by the outstanding architect, designer and engineer Qavam ad-Din ibn Zayn ad-Din Shirazi who died in 842 AH (CE 1438). The madrasa was the last building that Qavam ad-Din was responsible for, and is gem of the high Timurid style, and one of the best preserved.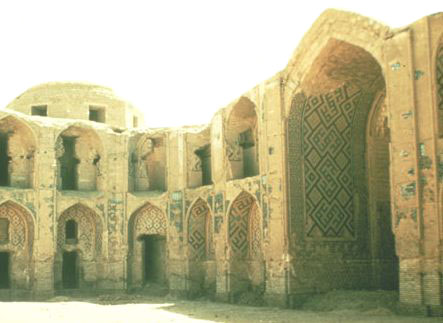 Wall pattern
Transliteration of the kufic in the pattern.
محمد
Muhammad
(sharing middle)
علي
Ali
References